tel: 07923 522997
email contact@backdropstudio.com
I have my own artwork...
If you already have your own artwork in the correct format simply email us your design and let us know what size backdrop you require.
Please check that your artwork is of the correct quality here.

Packages we use:
Adobe Photoshop
Adobe Illustrator
Adobe Acrobat
Quark XPress
No artwork??
Quality not good enough?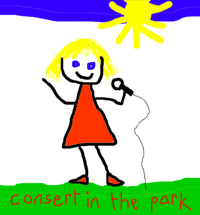 If your artwork is not up to scratch or you have no artwork at all we can help! Our experienced graphic designers are more than happy to make your ideas a reality.
Our designers are skilled in all aspects of concept to completion artwork including illustration and photo manipulation. Graphics time is charged at £50 /hr
To discuss your project email us